Here's the deal: You recommend a band I wind up liking more than anyone else's recommendation, and I'll send you a copy of my minimalism book.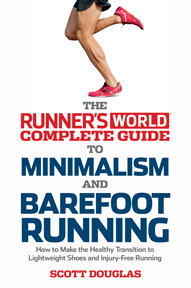 Below are the 25 band or musician names at the top of the most-played list in my iTunes library. On the basis of those, recommend someone else for me to listen to.
If I'm already familiar with the band or musician, I'll let you know, and you can make another recommendation.
I'll take recommendations through Sunday, June 16, and then decide whose recommendation I like the best, and send that person the book.
Send your recommendations here or leave them in comments below. Here are the musicians to use as the basis for your recommendation:
Vincent Herring
The Feelies
The Liminanas
Whirr
Yuck
Pia Fraus
Wild Nothing
Bears
Eric Reed
Stereolab
The High Violets
Matt Pond PA
Swell
Sparrow
American Analog Set
Black Tambourine
Lush
Metropolitan
God
James Moody
Nord Express
Band of Susans
Luna
Jim Rotondi
Real Estate
1 comment
Digg this