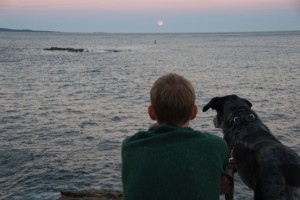 My current title is contributing writer for Runner's World. I've also been the editor of the late, lamented Running Times, and was the original editor of Runner's World Newswire. As an author, I've written or co-authored 14 books. (Two of the 14 are slated for publication in 2023.)
For the sedentary press, I've written for The Atlantic, Slate, Outside and the Washington Post, among others, and have edited one book for Penguin Random House and three for Skyhorse Publishing.
I live in North Yarmouth, Maine, with my wife, photographer Stacey Cramp, and our dog and cat. I'm fortunate to be able to apply my writing and editing skills to topics I care about. I started running in 1979, and estimate that my odometer passed the 100,000-mile mark at some point in 2012. I was pretty good for a little while in the early 1990s—30:48 for 10K, 51:01 for 10 miles, 1:08:40 for a half marathon—but have always run primarily because I like it.
Here I am on Twitter and LinkedIn.
11 comments